Elevate your "preventive" health care and take care of yourself and your loved ones with a "wellness" deep health check. This will let you know the "balance" of important basic systems in your body and tailor a personalized comprehensive health care program to prevent diseases, reduce the risk of "aging" and achieve sustainable good health.
Why is a deep health check necessary?
It is an additional health check program to the basic annual health check, which uses an analysis of the balance of all body systems, including hormone balance, essential vitamin and mineral balance, accumulation of toxic substances, and levels of inflammatory markers in all systems, as well as genetic testing that provides additional information for assessing risk and balancing your body in one program. This will help you to know your body better, plan for joint treatment or prevention of chronic diseases, reduce the risk of degenerative diseases in the future, and improve the efficiency of all body systems.
Why is a personalized deep health check necessary?
An annual health check may not be enough.
In today's society, we live a fast-paced life, including traveling, eating, and work duties. Daily stress can easily upset the balance of our physical and mental health, especially for those who overlook their own health care by not paying attention to their diet, not exercising, and not getting enough sleep. Neglecting our body can lead to premature aging and even the onset of serious illnesses.
Because we are all different (Genetics) and have different lifestyles and limitations (Epigenetics), a comprehensive health check-up can analyze the imbalances in our body's functioning system, which may be the root cause of various chronic health issues that we may have become accustomed to, such as insomnia, chronic headaches, muscle aches and fatigue, depression, anxiety, and memory problems. By balancing our health, we can effectively address our health issues and allow our body to function at its best.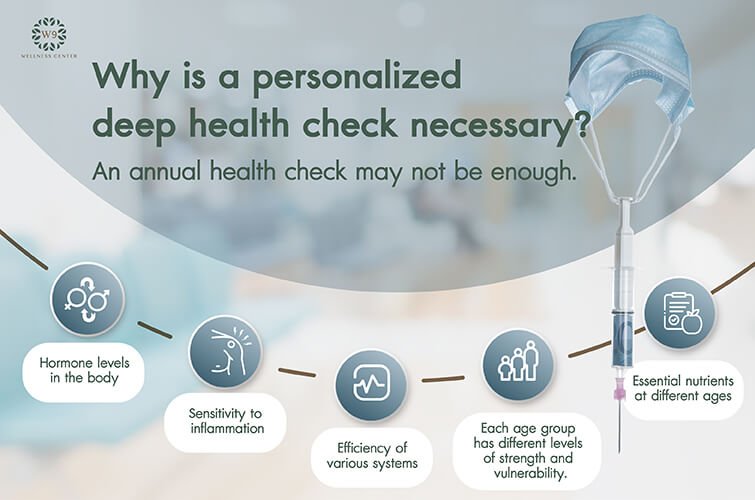 Wellness Health Check Program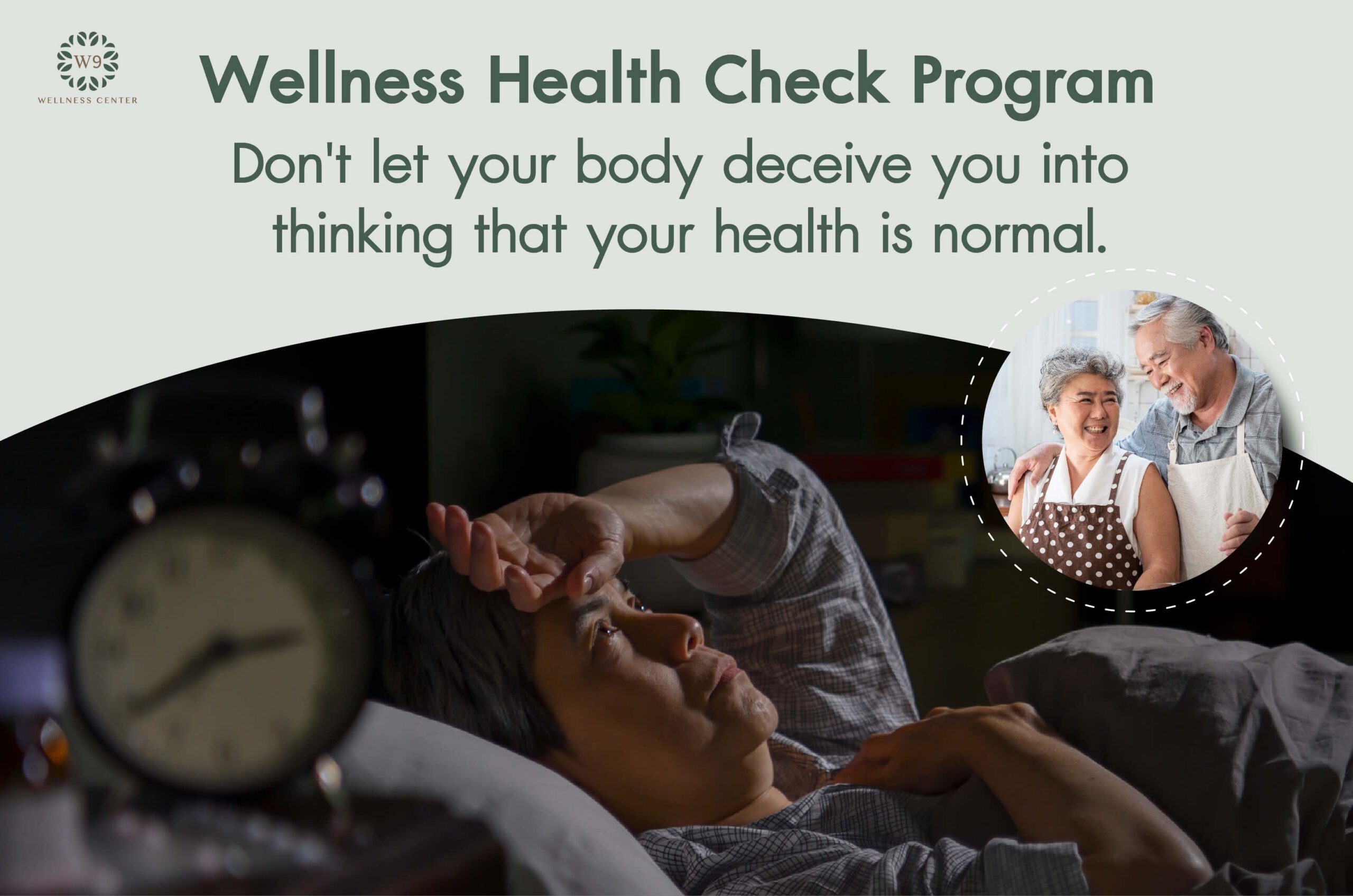 Healthitude" comes from the words "Healthy" combined with "Attitude" because we believe that to create and maintain sustainable good health, it must start with a correct attitude and an awareness of the importance of preventive healthcare before diseases occur.
The Healthitude Program is a deep-level health check-up program that elevates healthcare to a higher level of coverage beyond the standard annual health check-up. It covers hormone balance, vitamin levels, minerals and antioxidants, as well as various inflammatory markers in order to plan for a more accurate and balanced healthcare plan.
The Healthitude Package offers various programs that cover health checks in different systems based on individual needs.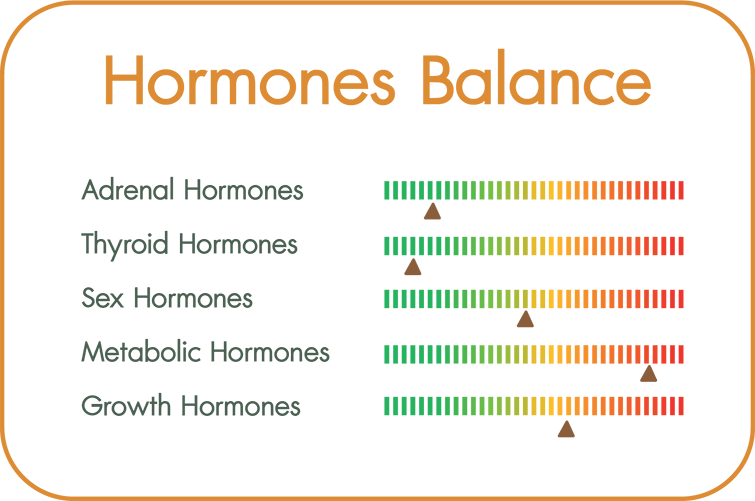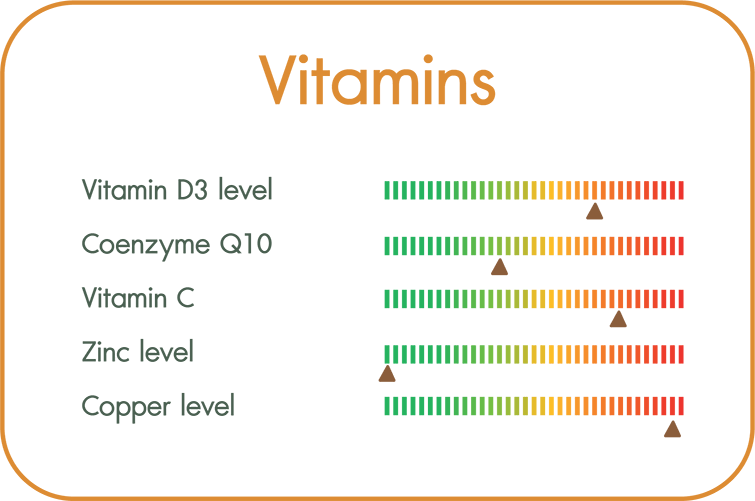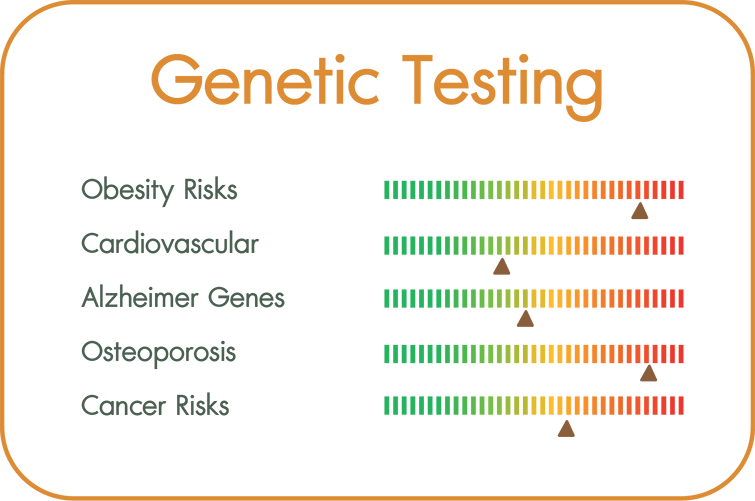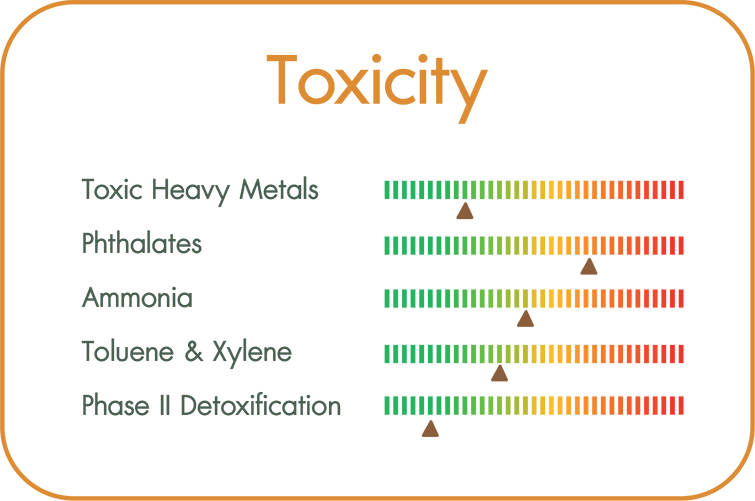 Suitable for children aged 5-15 years old.
The age of learning promotes development and helps parents understand limitations and support abilities during the period of change in an appropriate direction.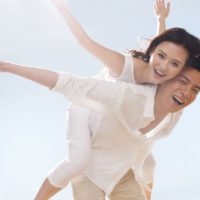 Suitable for young working adults
Who have a fast-paced lifestyle and high levels of stress, pollution, and toxins that cannot be avoided, which can affect their health.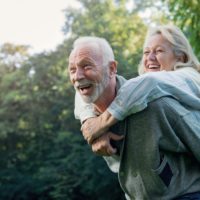 To strengthen their immune system, balance their health, increase the efficiency of their body systems, and reduce the risk of chronic diseases.
Consult your health concerns and enjoy exclusive privileges here.